Jared & Brianna tied the knot at a friend's property out in the beautiful outskirts of our town, Oregon City. As soon as they started mentioning an outdoor party with a roast pig, we were hooked! And it was one of those weddings that exceeded our wildest dreams--the location was stunning, the party was happy and full of incredible food, and the rainy forecast turned into perfect weather. (These Oregon June weddings, man!)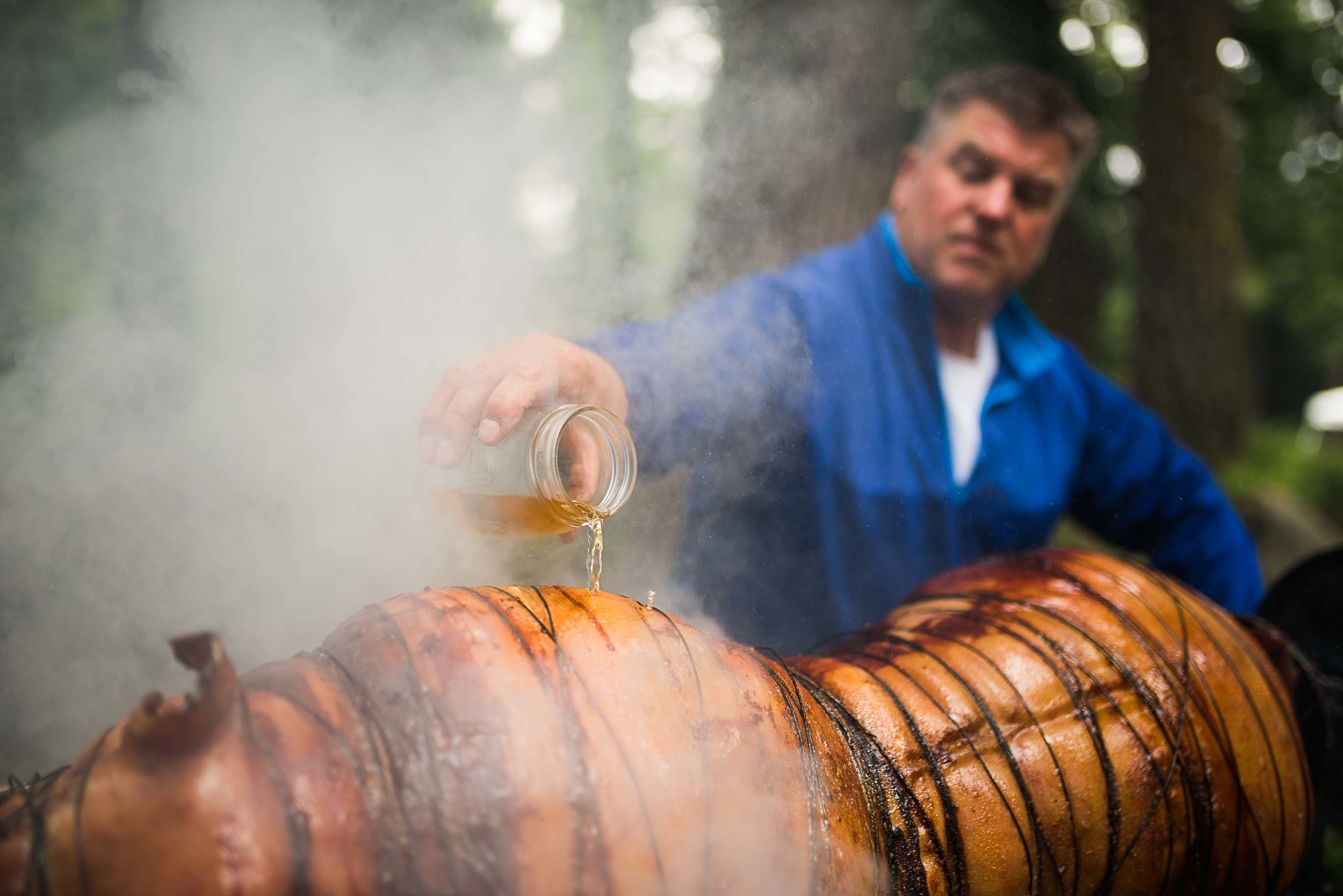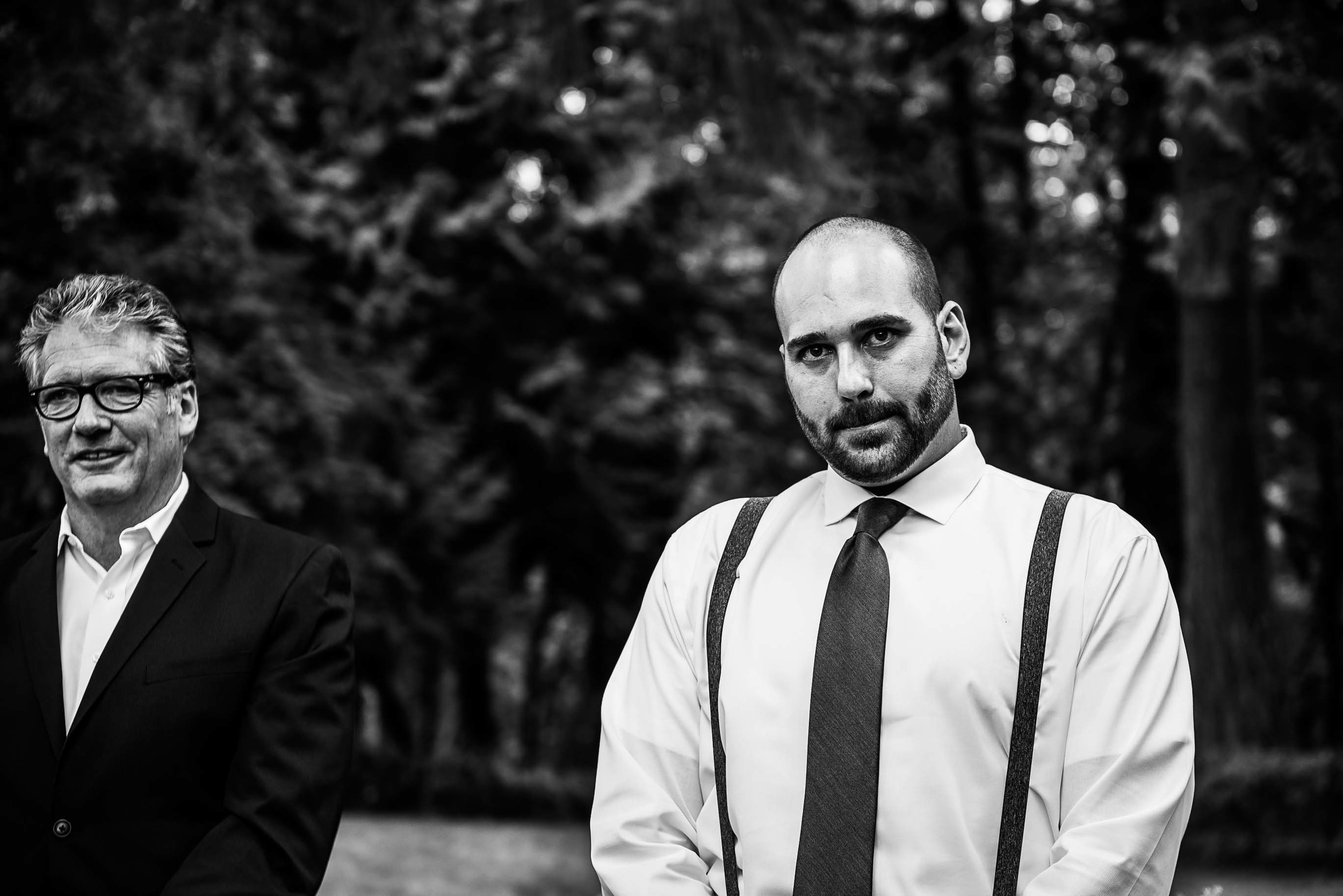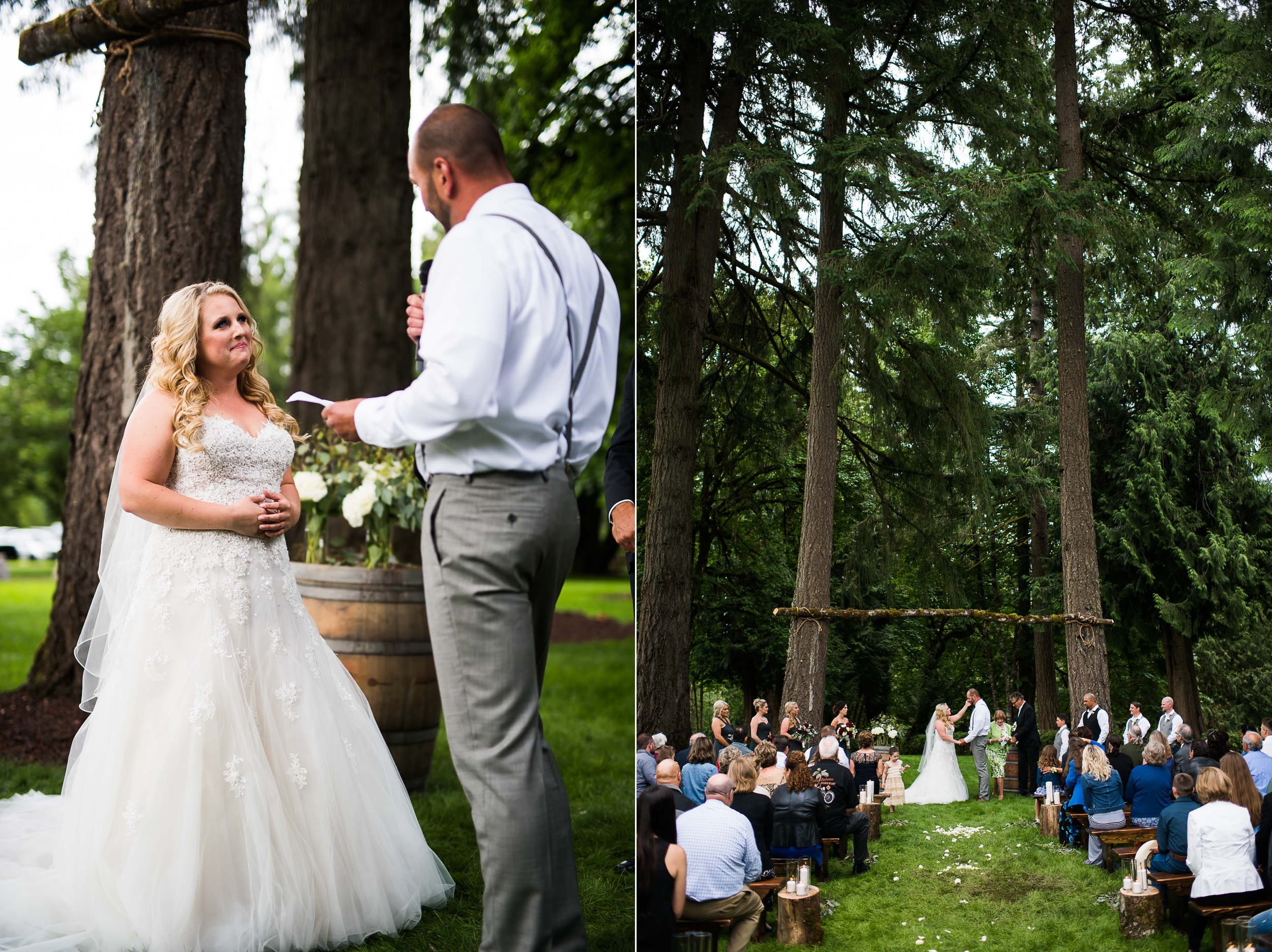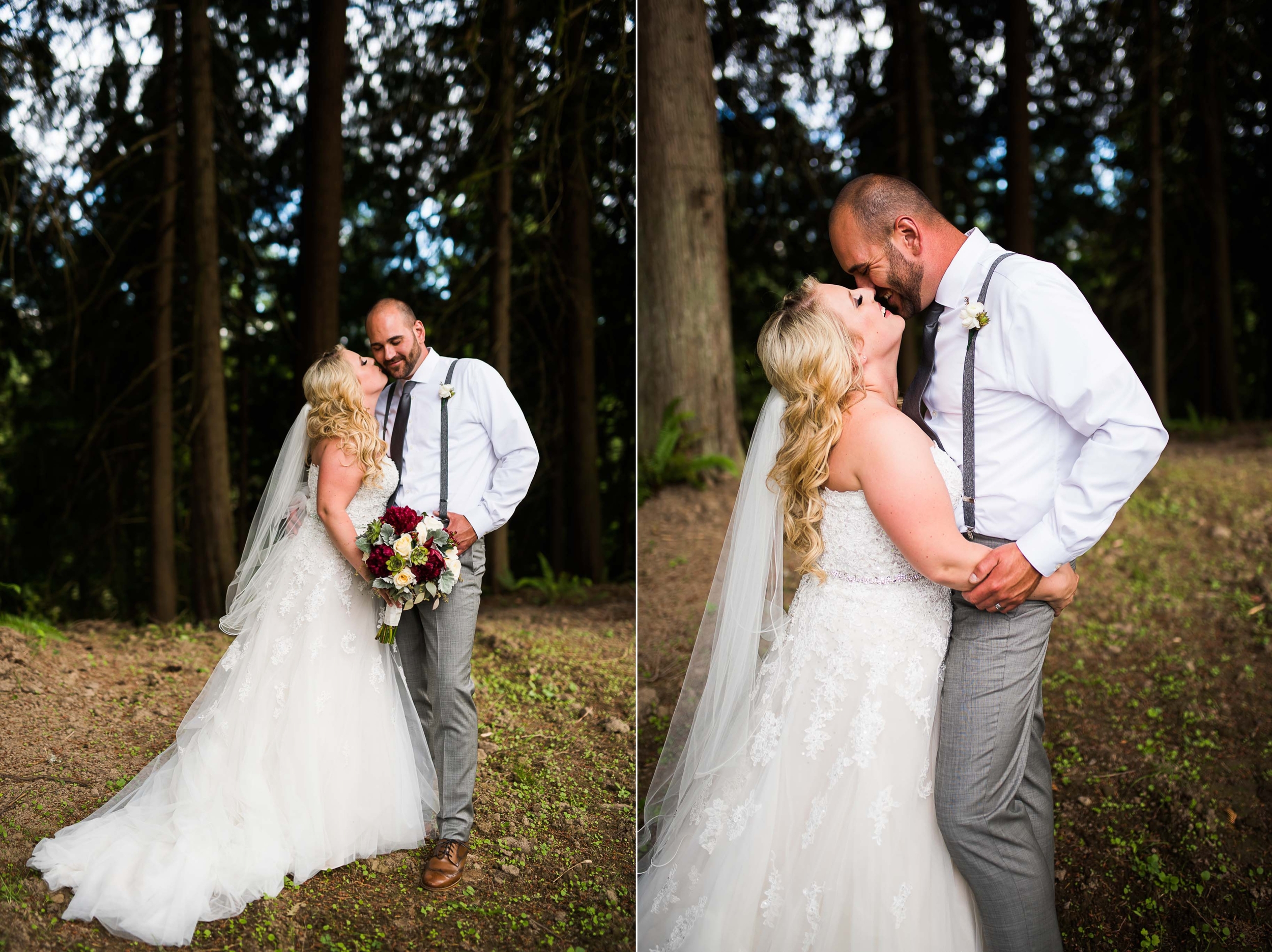 The reception details were stunning! It was a group effort from friends and family, and it came together to be beautifully unique and rustic look. Also, we will never get over outdoor string lights.
Popcorn, barbecue, pie, s'mores--it was a guest's (or a pregnant photographer's...) dream.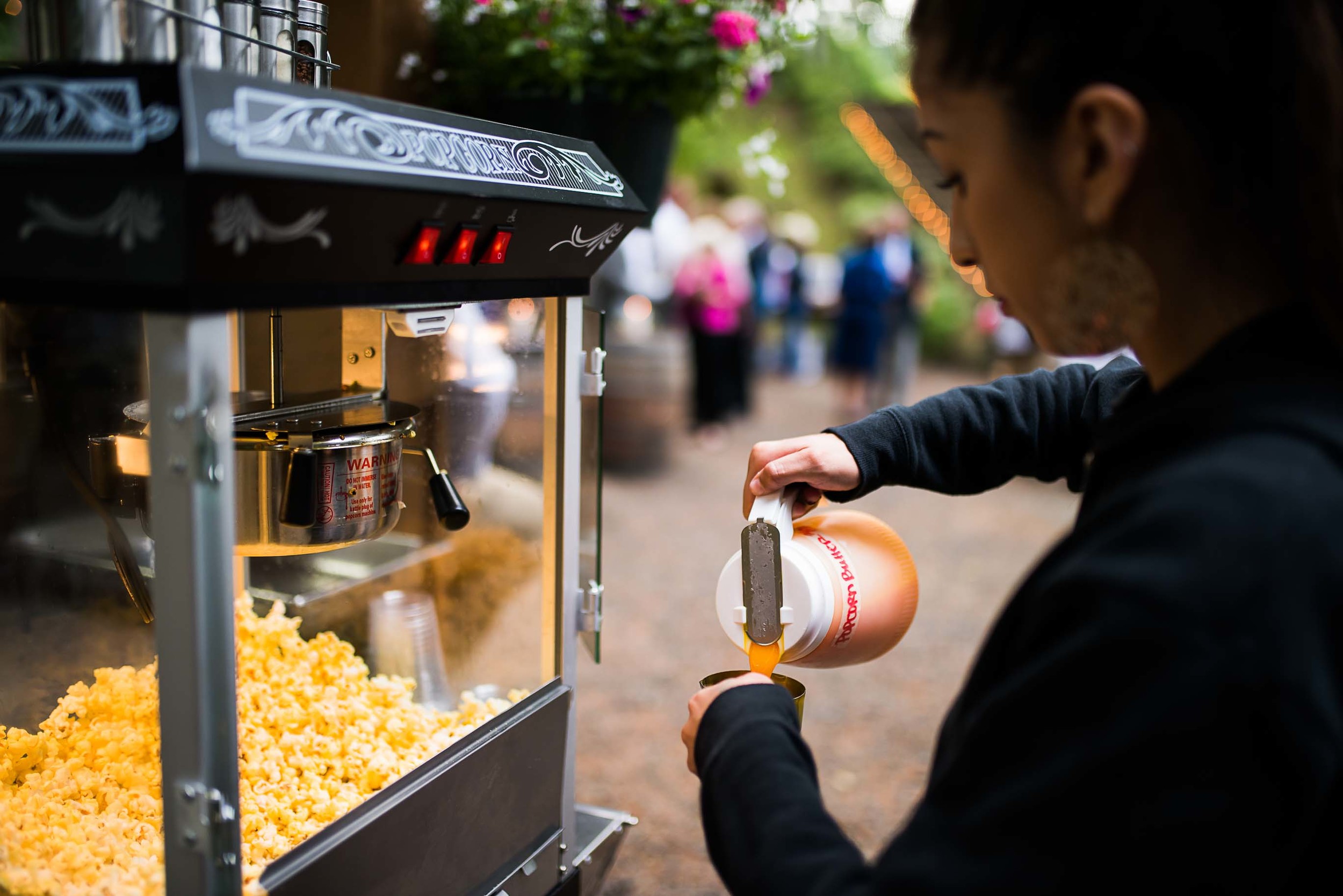 Something totally new! Way to class up outdoor bathrooms! Luxury Restroom Trailers--more deluxe than most normal bathrooms.
We'd been hoping for another good, old-fashioned cake smashing. :)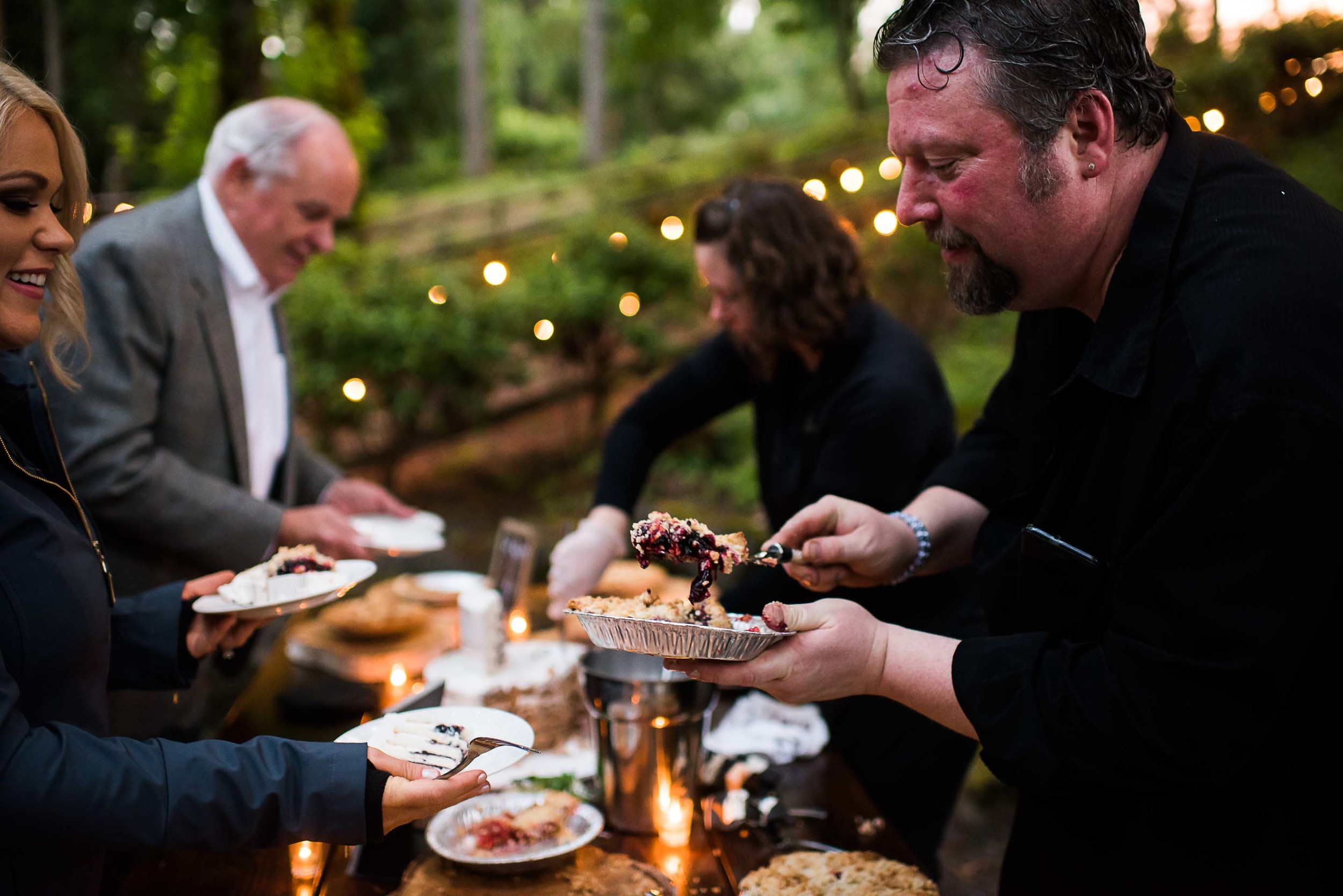 Another one of our favorite kind of weddings--untraditional, totally unique to the couple, and bursting with raucous partying.