Our last wedding of the year was a really, really perfect one. We've both known Daniel for our entire lives--we grew up with him, went to India with him, and we've spent many hours over Monopoly, tacos, & beer talking about life, nerdy movies, and, of course, Kerilynn. I've known her for years as well (younger sister of my friend Hadley, who got married last year), and her cheery, outgoing, artistic optimism is the perfect match for Daniel's old soul. They are known for their mutual hilarious sense of humor, including a rich and varied spectrum of truly shocking faces. A few are included here. :)
This was one of our trickier weddings too--Peter was a groomsman, so I was extra on-duty, and my sister Bethany took care of our baby Samson. It was fun getting to see him for most of the day, but interesting juggling both roles a little bit! So thankful for all her help, as well as Amy Hayes' coordinating--she even took the groomsmen photos! And Benjamin backed me up during the ceremony. (Note Peter taking a video from the stage though--can't keep that boy from being a photographer). I've been waiting my whole life basically to photograph these two on their wedding day. Getting to photograph friends' weddings is such an honor. A backstage pass to all the feelings.
Kerilynn is an incredible artist, and she hand-painted these shoes for the rehearsal!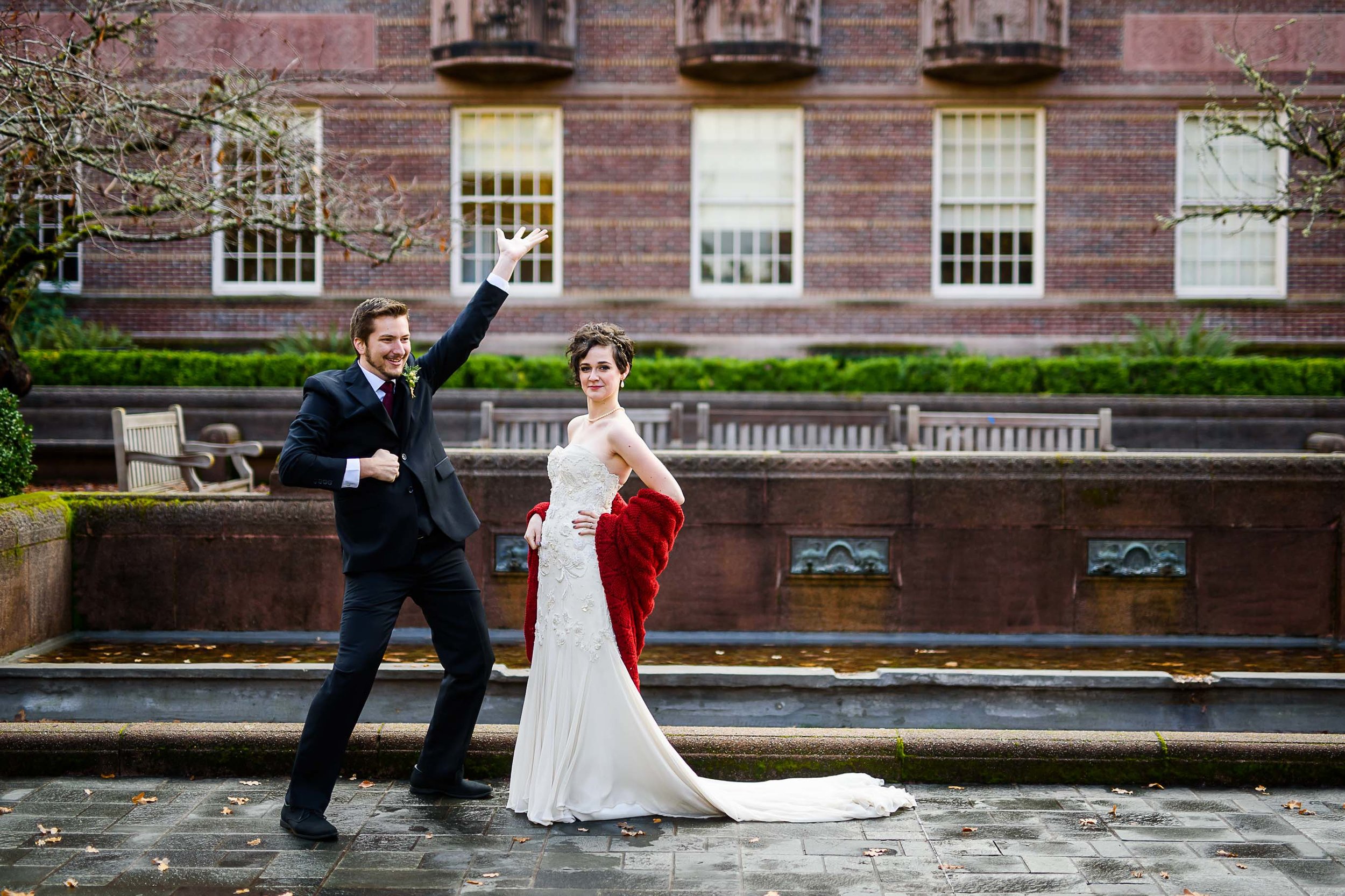 The weather held out (but also froze everyone's butts off) for the photos at the beautiful University of Oregon campus, and we still went into the Jordan Schnitzer Museum of Art for a few photos.
Something totally new--since we did photos earlier for daylight reasons (!), there was a long break, so we went to the beautiful Fifth Street Market with Daniel & Kerilynn for dinner. And free cookies. Felt totally selfish having that much time with them! It was a great little breather in the middle of all the craziness, before heading back to the Messiah Lutheran Church for the ceremony.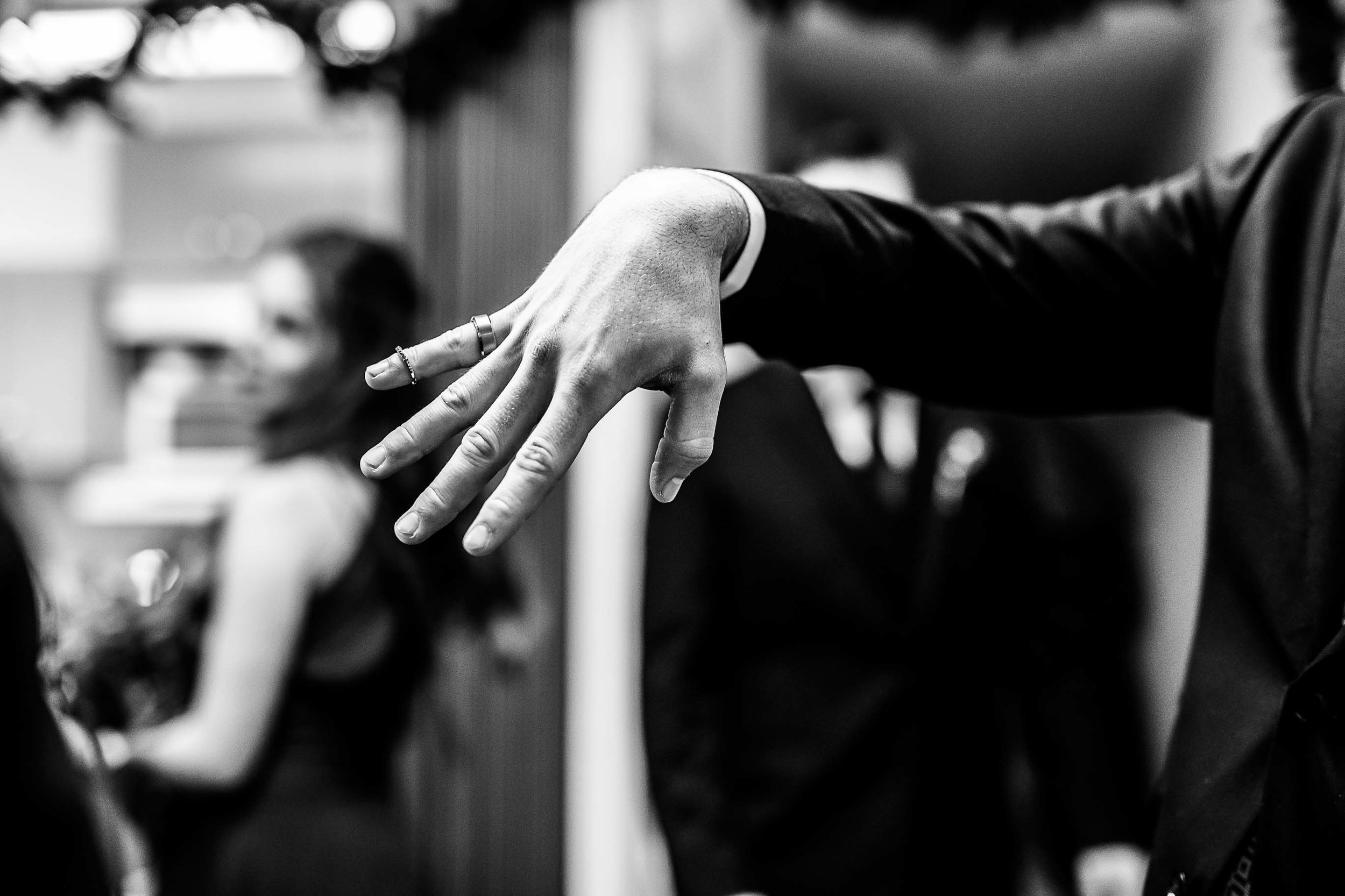 One of the most beautiful (and BRUTAL) first dances. "Rivers & Roads". There's always those fun moments of teetering on a complete emotional breakdown, but instead of running away bawling, you have to stay behind the camera, fogging up your glasses with feelings.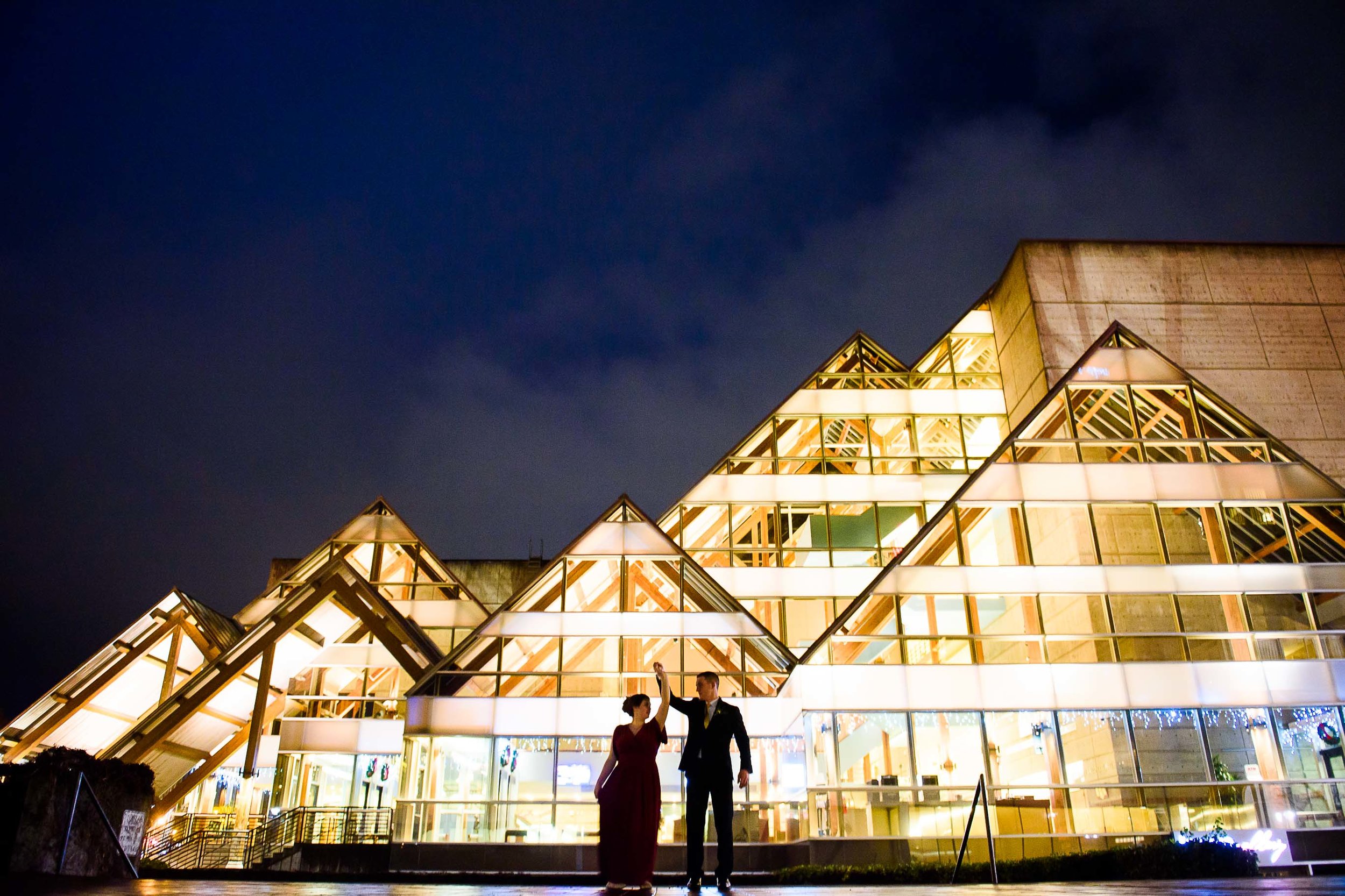 This might have been the loudest, most glorious getaway I've ever seen. We love these people HARD. There's nothing quite like the weepy joy of people you love getting together and loudly celebrating the wedding of two people you believe in.