Kirk has been a good friend of Peter's for several years, and we got the privilege of not only documenting the night Kirk and Heather got engaged, but also getting to shoot their engagement photos. It was such an honor to be able to attend (and photograph!) their day, and we love getting to be so involved right up until the wedding.
Kirk and Heather got married at the beautiful River Haven venue, right on the Willamette River. Kirsten from Bridal Bliss knocked it out of the park as the wedding planner, and it was a joy to work with someone who helped the day go so smoothly.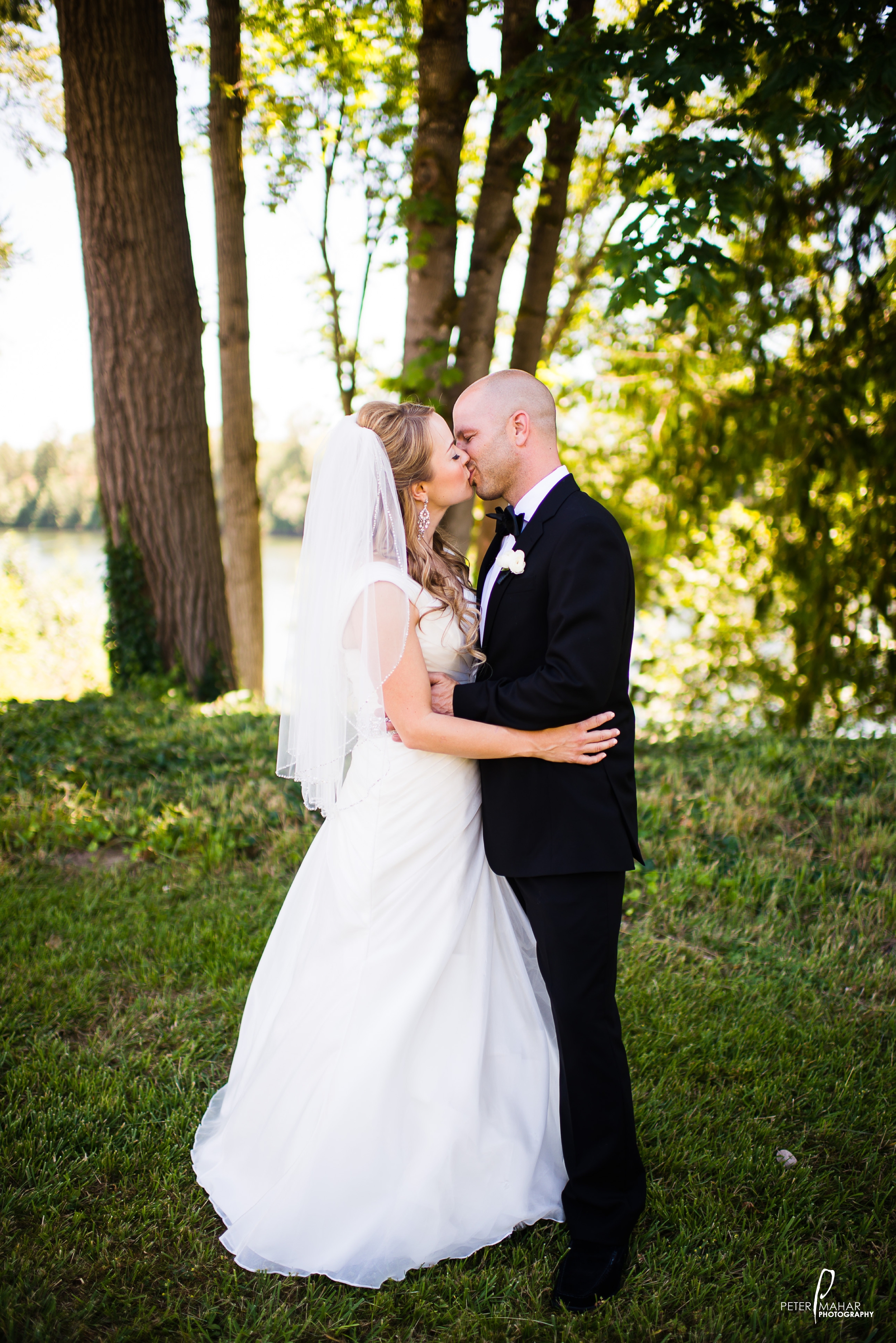 It was a beautiful, classy, and fun wedding day. Gourmet food by Dalton's Northwest Catering, vintage soda pop, a candy bar, lawn games, and strawberry lemonade (a personal favorite). Plenty to keep adults and kids entertained. :) And we loved the colorful variety of wedding cakes (by Laurie Clarke)!
Summer is in full force, and weddings are starting to get hot, but we also get the benefit of more sunshine (a rare thing here in Oregon during anytime non-summer). Getting to shoot an outdoor wedding and take advantage of sunset light is one of our favorite things.
Many thanks to all of the fantastic vendors that helped make it such a beautiful day!