Michael & Chrysanthemum got married at the beautiful, coziest Timberline Lodge on Mt. Hood. Being Portlanders, we don't usually get to get a proper dose of white Christmas-ish situations, so we were thrilled to be able to go up the mountain for this wedding.
It was the kind of day where a lot of things could have gone wrong (for example: people freezing to death), but everything kind of miraculously worked out. We can't get over how laid-back and game-for-anything they were. Poor Chrysanthemum braved high heels full of snow and nearly frost-bitten hands without even complaining. They were there for the snow, and they enjoyed it! She even came thisclose to making a snow angel.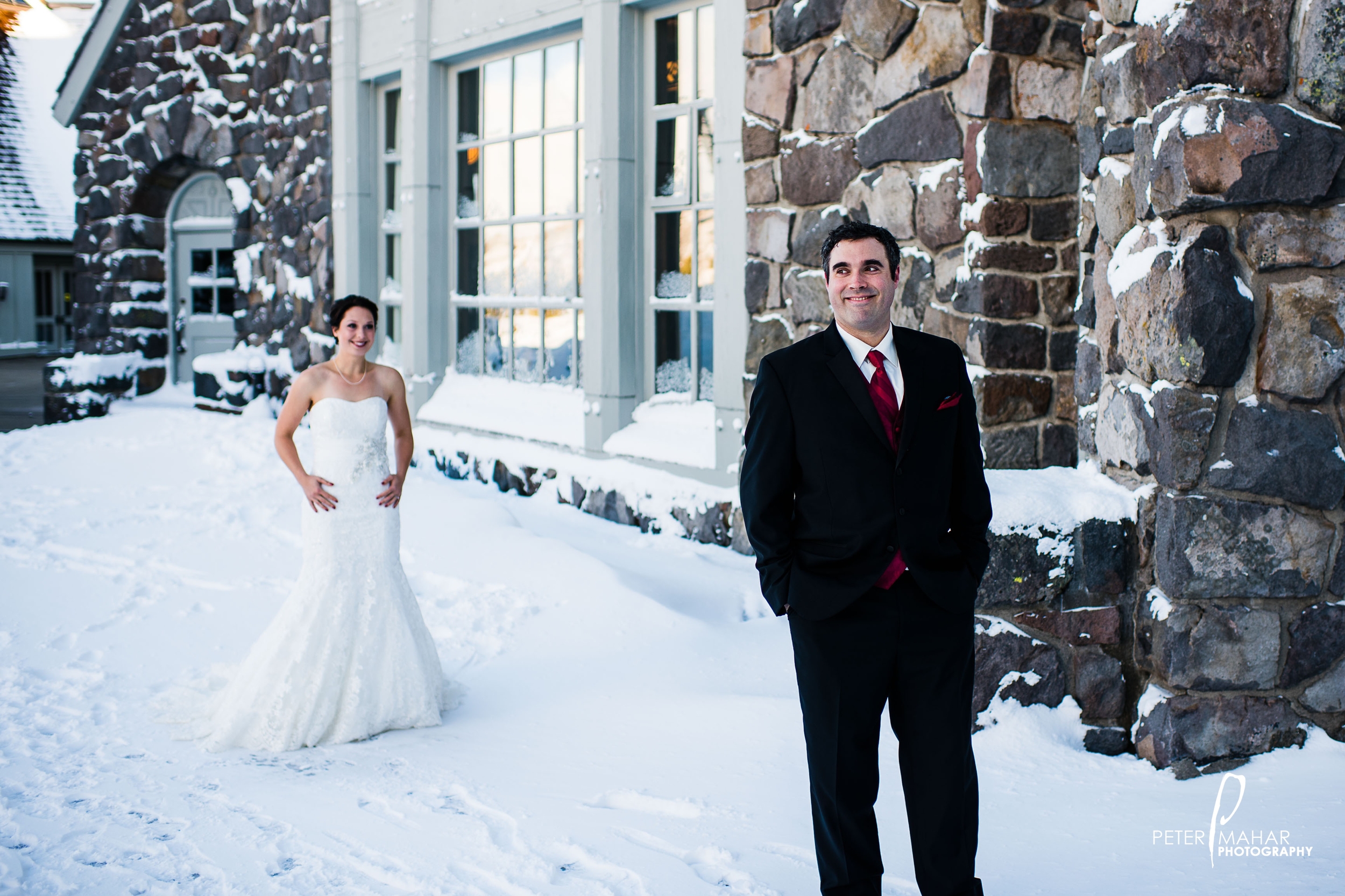 We are so blessed by the people we get to hang out with for this job! Chrysanthemum was such a gracious and relaxed bride--showering basically everyone with gifts (even us!), going with the flow, and of course, toughing out the outdoor photos.
After so many beautiful hot-weather weddings this summer, it was a blast getting to switch it up with a hot-apple-cider and bedecked-Christmas-tree kind of celebration. It was everything we've ever dreamed for a December wedding.